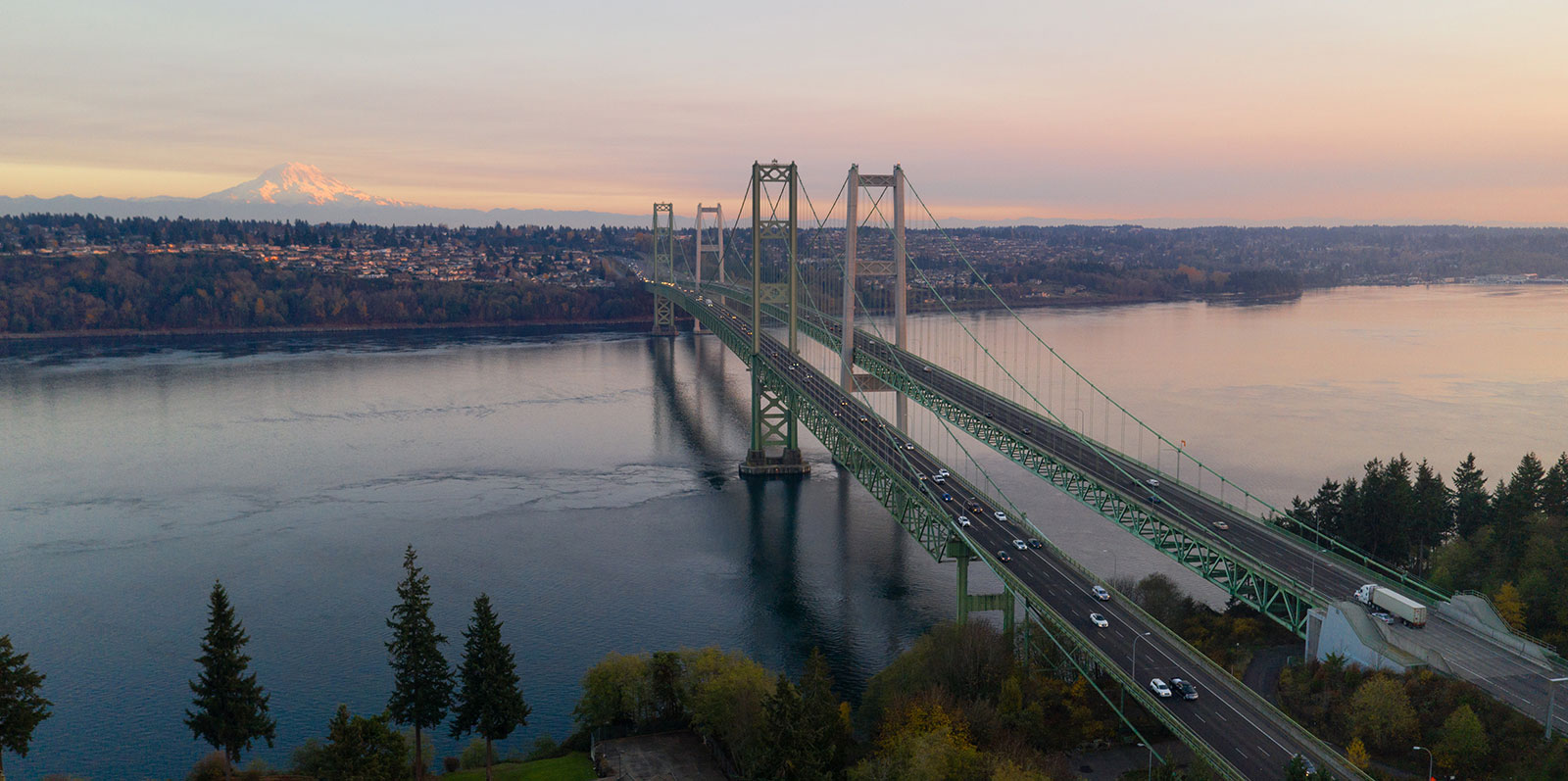 As a premiere Real Estate Brokerage Firm, Hawkins-Poe, Inc. Real Estate Services is a solid regional leader in the industry and continues to attract and retain the most successful Broker Members. Formed in the post-war era in the tiny City of Fircrest, founder Jack Hawkins insisted upon integrity and lived by a simple rule: "folks will make good decisions if I give them good information." Certainly, he remains profusely proud knowing his simple motto has not only survived through three generations, but it is the driving focus to the company's success today.
Frank and Teresa Hawkins, current owners of Hawkins-Poe, purchased the business and its landholdings from R. Burns Poe, in March of 1984. Mr. Poe, an influential innovator in the Real Estate Industry, owned and operated the business very successfully for 25 years. He acquired the business from Olivia (Hawkins) Heany in 1959. The business was sold shortly after the untimely death of Jack Hawkins, the founding Owner and Principle Broker of Jack Hawkins and Associates, from its inception in 1946.
From 1993, Hawkins-Poe Inc. did business as a Franchisee with Coldwell Banker Real Estate Services. The relationship was hugely successful for both companies. Coldwell Banker and its affiliated franchises became the largest real estate franchise with offices in every continent. Hawkins-Poe Inc. grew to become the 19th largest volume franchisee in the worldwide network of Coldwell Banker Offices.
With keen foresight, Frank and Teresa Hawkins recognized that the Real Estate Industry and the World Economy were headed for a major financial correction. In 2005, they opted to sell the residential real estate business, which by then had grown to more than 285 agents and 7 branch offices. They retained the trade name of Hawkins-Poe Inc., which they continued to operate in a scaled down version, until a non-competition clause expired in 2010. Avoiding the Real Estate Bubble Explosion of 2007 through 2011, Frank and Teresa were allowed the freedom to explore what a Real Estate Business would look like when the industry recovered. That four year period of time was spent visualizing and building a new business model, a model we believe will be the future of the Real Estate Industry.
Capitalizing on the experience and professionalism of 43 years of innovative leadership and embracing the freedom to create from a clean palate; Hawkins-Poe Inc. emerged anew in 2010.
While the balance of the Real Estate Industry is shrinking under the weight of enormous bureaucracy and increasing overhead, Hawkins-Poe Inc. is expanding. Inspired cutting-edge technology, marketing systems, and information tools are all designed to provide success to our customers and clients.
The quality information provided will allow you to make quality decisions.
We are successful only when you are.
Hawkins-Poe Locations
---
Fircrest
1215 Regents Blvd, Suite 1A
Fircrest, WA 98466
Office Phone: 253.274.8981
Staffed Hours
Mon-Fri: 9AM - 5PM
After hours by appointment
Chambers Bay
3560 Bridgeport Way W., Suite 2D
University Place, WA 98466
Office Phone: 253.274.8981
Staffed Hours
By appointment
Gig Harbor
8815 N Harborview Dr
Gig Harbor, WA 98335
Office Phone: 253.274.8981
Staffed Hours
By appointment